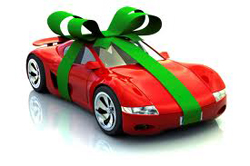 Congratulations, the 2015's are here already??? Nissan launched the new 2015 Versa last week at the Chicago Auto Show Click here for the full article.
What does it mean? Your car or truck is now a full model year older. That means it just took a value hit and if you have been in an accident, it may not make sense to repair the vehicle. If you just wrecked your truck or SUV, call DamageMAX for a free "as-is" price quote. All offers include free pick up and title transfer, there are never any hidden fees.
You can make an educated decision about whether to repair your vehicle or sell your vehicle as-is and keep the repair check and go get a new vehicle.
Don't drive around in a repaired car that has been wrecked. Everyone knows that it will never be the same and no one will want to buy it when it's time to trade it in – not even a dealer will want a car that has been wrecked and repaired.
So save that $1000 deductible and make the smart decision by selling your wrecked car instead of fixing it!
For an immediate cash offer on any damaged vehicle call (888) 629-2137 or visit http://damagemax.com/contact-us.htm.
Permalink
|
|